Product Release News 
A new release is available
We are releasing CarRes 4.8.0! Since our last major release of 4.7.0 in March, we have added 118 new features and minor enhancements. In the following list we have picked some highlights. A comprehensive content of all the releases is found in the Knowledge Base.
New in CarRes 4.8.0.
The EU Directive of Package Travel
The Package travel directive from the EU increases the right to the consumer who makes a package travel, for example if she includes both ferry transportation and a hotel in the same booking. To address the requirements, CarRes now have functionality to automatically classify a booking as a package booking based on certain criteria, to send special documents to the customer making a package booking and various other related features.
Read more at EU's website and on kb.carus.com and even more on kb.carus.com.
Please note that the implementation of the directive might be slightly different between different countries, and CarRes currently have the Finnish interpretation implemented. Carus are happy to discuss any further developments to support any other national interpretation.
The EU Directive of GDPR
No one in the EU could have missed that the GDPR directive has come into effect in the EU. It is now possible to anonymize bookings, customer profiles and name lists, either manually one by one, or automatically when the data is no longer needed. We have also improved the options to search for bookings using personal data.
Read more on kb.carus.com
Automatic Update Of Currency
For any ferry operator who need an accurate exchange rate between currencies in CarRes, it's now possible to have it automatically updated from a third party of CurrencyLayer.
Read more about it in kb.carus.com
Automatic Number Plate Reading for Forms 11
Carus continues to add ANPR capabilities to its front ends. This latest version include support for using ANPR records in the inhouse UI. Simply hit Shift + F11 in the booking screen to bring up the latest ANPR records. The new screen allows the user to a) quickly open existing bookings with a matching registration number or b) create a new booking for the departure currently open for check-in. Clients using the inhouse UI for check-in can now utilize ANPR to speed up check-in and provide a better customer experience.
Read more on kb.carus.com.
Change QR Code Type in Layout
We have added support to dynamically turn on/off selected tags and/or fields within the boarding card QR code data creation. It is possible to make specific settings for the boarding card layouts supported.
Read more on kb.carus.com
Support for Selling Insurance
CarRes has been enhanced to support Travel Insurance to be sold within a booking, and allow Amendment Fees and/or Cancellation Fees to take the insurance rules into consideration when calculating the fees. The Insurance can either be sold per journey, or can be configured to be verified against booked categories (i.e. the insurance must cover all booked passengers).
Read more on kb.carus.com
(For anyone with a good memory, there was some insurance functionality in CarRes previously, but it has been removed and replaced with this development).
Import External Vouchers from File
CarRes is enhanced with a new job to import Voucher Codes from a .CSV file from external partner. When an external partner issues vouchers with monetary value for payment of bookings in CarRes, this job is used to generate CarRes Vouchers based on the .CSV file import and connect the CarRes Voucher ID to the External Voucher ID issued by the partner. The External Voucher ID can then be used as a method of payment for on-line sales and it can be tracked and reported in back office processes.
Read more on kb.carus.com
New in Standard Web
Use E-tickets with Stored Card
CarRes has for quite a few years supported e-tickets, which is a functionality where the customer is given some form of re-usable ticket (typically a plastic card), which they can use for turn-up and go bookings, and they are automatically debited at the time of making the booking. This feature has been further developed to support stored card (tokenization), so that the customer can register their credit card on the Standard Web and associate it with their e-ticket. When the customer then turns up at the port, they can scan their e-ticket (in a gate or scanner) and they will instantly have both a booking and a payment made for it. This is digitalization in action, making the journey a breeze for the customer.
Note: This feature requires that your payment service has support for stored card feature, and that the stored card feature has been implemented in CarRes for that payment service provider.
Read more on kb.carus.com
New in Carus Apps
Carus Mobile App
The Carus Mobile App is now available to all Carus clients! The app make it easier for end customers to access bookings, travel passes and timetable information on the go. Web booking flows can be seamlessly embedded into the app allowing customers to be automatically logged in and book their journey from within the app. Responsive web pages can be integrated into the app allowing clients to present additional web content like service information and marketing pages in the app. Utilizing the Carus Mobile APIs, the app integrates with the reservation system and using the Push Notification API, booking, service and marketing messages are targeted to relevant customers.
Contact your sales representative if you would like to know more.
Scanner App (tMobi)
The Scanner App is enhanced to support Namelist functionality for selling tickets to a journey where the Namelist information is required. The user can add names on the Namelist with the scanner.
Read more on kb.carus.com
Loading App
The Carres Loading App has been enhanced with new columns available for extended vehicle information. Additionally, it is now possible to make a loading note in the app indicating where onboard the vessel the vehicle is loaded. A vessel-specific list of values is possible to set up in CarRes registry. The selected value is saved on the booking and displayed in the In-house interface as well.
Read more on kb.carus.com
New API's
Currency API
It's possible to update the currency exchange rates in CarRes using the Currency API.
Read more on kb.carus.com
Mobile Travel API
The purpose of the Mobile Travel API is to support use cases that are relevant for an end-customer app focused on the customer journey experience (i.e. starting from once a booking is made until they have completed the travel). This includes handling the bookings, ticket books, and having check-in information at hand.
Read more on kb.carus.com
Mobile Timetable API
The Mobile Timetable API has been designed for the purpose of allowing a third-party application or website to display departure time tables using information directly from CarRes. This way, the application/web can always show up-to date information following any changes being made to the schedule in CarRes, for example when new departures are added, canceled or changed (for example due to bad weather).
Read more on kb.carus.com
Mobile Booking API
The Mobile Booking API is designed for a third party to create an e-commerce site or mobile app that the end-customer can use for making and modifying bookings.
Read more on kb.carus.com
Changes to Technology
Oracle Database DB 12c
As we have previously announced, 4.8.0 will no longer run on Oracle DB 11g, but require the 12c version. If you're a managed service customer, you have already been upgraded unless otherwise informed.
Forms 12
We are currently testing Forms 12 out in our internal environments. Depending on what we find, we're expecting Forms 12 support in a release later this year. In parallel we are working with removing the dependency of Internet Explorer. We will share more information during the autumn once we have a complete view of the changes and how we will roll them out. What is clear at this point is that release 4.9.0 (to be released in March 2019) will no longer support Forms 11.
Changes to Release Notes
With 4.8.0, we have completely re-invented how we do release notes. Carus' release notes have previously been elaborate description of what has changed, and with years of releases, it has been difficult to get a complete picture of how the system works as of today, as it have required one to find all relevant release notes and combine them together.
From now on the purpose of the release notes will be to help you to identify changes that have been made and that are relevant to you, and to provide you with a link to the Knowledge Base where you can read more about the complete feature and the development. This means that we can move our focus to the Knowledge Base and giving it all the love and care it deserves. With the Knowledge Base holding the description of how the system works today, you will easily get the full context of the development (not just what has changed), and Carus will be able to remove information that is no longer relevant (due to development). It will also make a great difference to our internal processes, as we will be able to put a lot more resources into the Knowledge Base, which will even further accelerate the quality of the Knowledge base, which in the end will bring more value to you.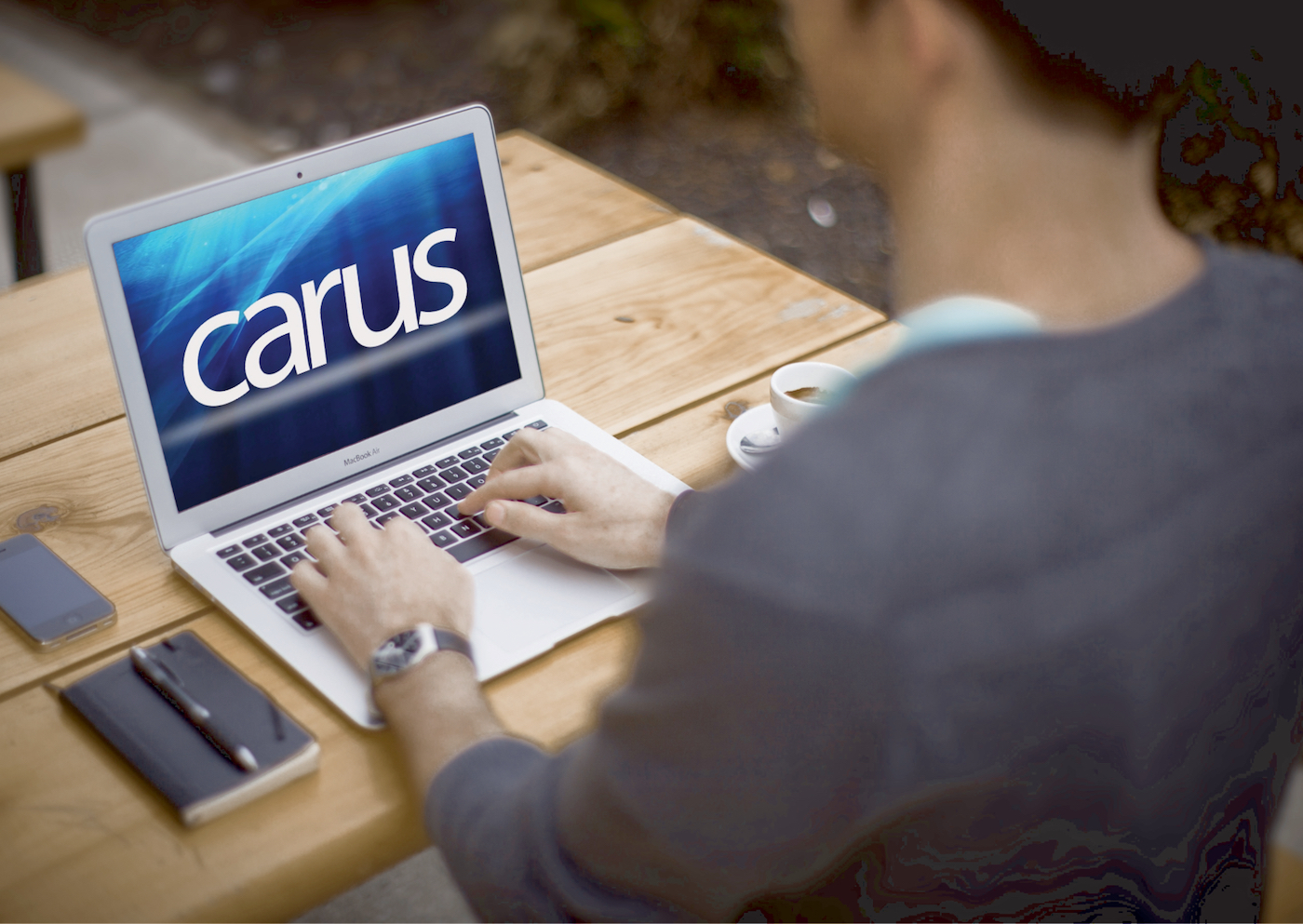 Previous Recent Product Releases