---
The World Leading Supplier,
proudly serving the industry's finest!
---
Carus is a global supplier of information systems to the travel and transport industry.
Carus are totally focused on the travel and passenger shipping industry providing advanced Information Technology solutions focusing on the end consumer. The solutions are constantly evolving to meet the ever changing operational demands of its clients.
For over a decade Carus have been serving a growing client base of ferry operators which includes operators throughout the Baltic's, mainland Europe, the United Kingdom, the United States, Africa and Australia. Carus clients cover every aspect of the passenger vessel industry and operate virtually every type of vessel proving the versatility and flexibility of CarRes.
The Carus system, CarRes, is a tried and tested solution that provides the 24/7 reliability required of mission critical applications especially when delivered via our hosting services.
CarRes is an integrated system designed specifically for passenger vessel operators providing all aspects of booking, ticketing, port processing and on-board services coupled with a full back office suite covering the marketing, accounting and administration functions.
It is modular and highly configurable and has been designed from the outset to meet the diversity of operational models present within the industry: from passenger-only fast ferry services through to conventional operations catering for passenger and freight vehicles, as well as those operators offering on-board accommodation.
---
We really care about your Customers.
We serve over 33 million passengers, 5 million vehicles and over a million cargo units annually, through 35 shipping, ferry and cruise operators in 18 countries across 4 continents.
From whale watching to fine dining and from bay crossings to ocean voyages;
Carus has the answer!
---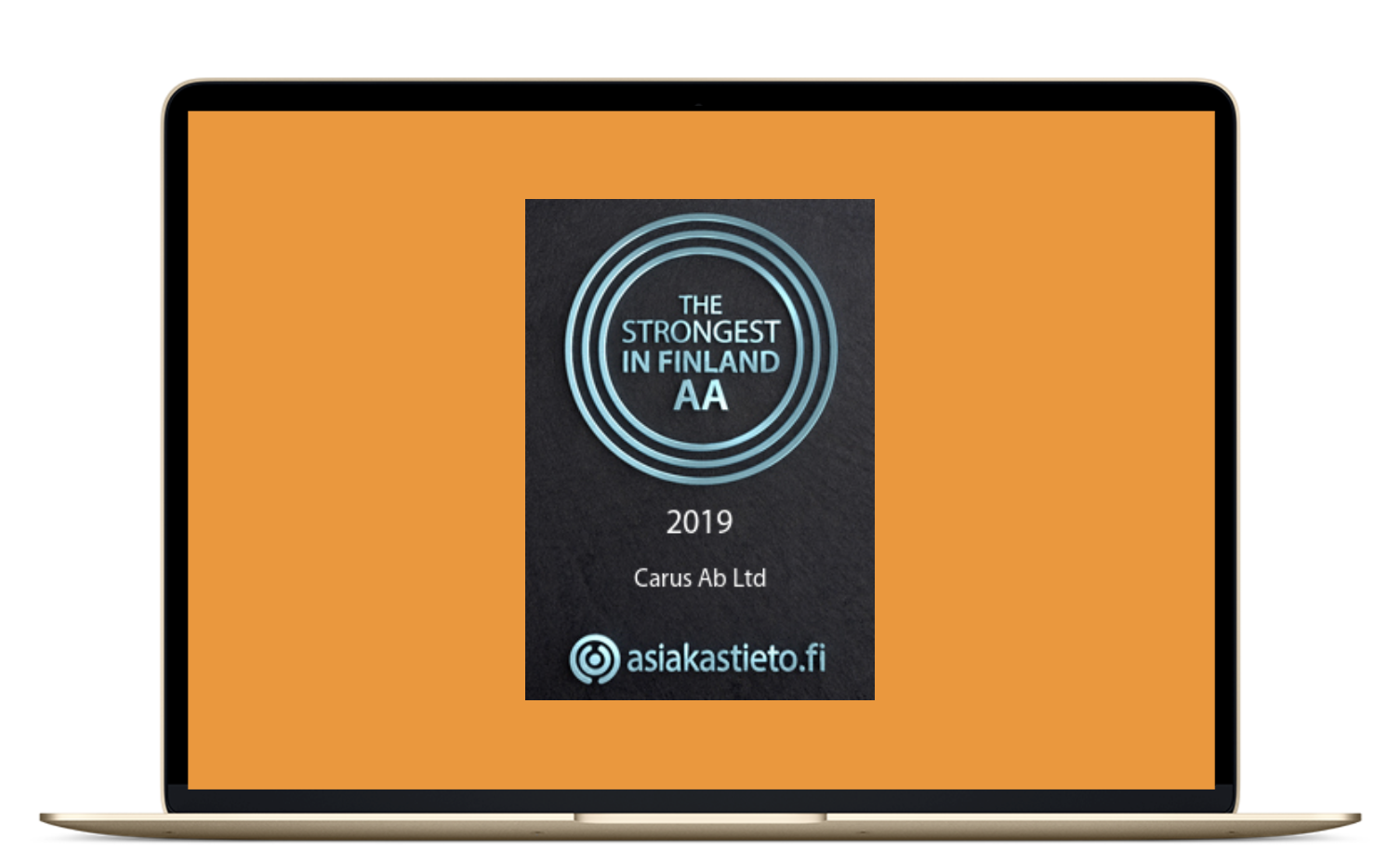 ---
Carus is certified with the AA rating of "The strongest in Finland"
from the Finnish credit rating company Asiakastieto.
---
---
Aland Islands, Carus heritage and home port.
Carus Ferry Headquarters in Mariehamn.