Interferry Golf Tournament
'The Carus Cup' Santander Edition 2021
---
Santander Edition. This year's Carus Cup will be played at the Real Golf de Pedreña Golf Club. This beautiful course with stunning views was designed by Mr. Harry S. Colt of Messrs. Colt, Alison & Morrison Ltd., and built by the house Frenks Harrys Bros, Ltd.
The topographical nature of the terrain allowed the English experts to develop a masterpiece of golf courses, classifying Real Golf de Pedreña as one of the best courses in Europe, and one of the most modern to the last detail. The original course consisted of 18 holes, with a total distance of 5,900 yards (5,272 meters) with a par 67 and the "Standard Scratch Score" of 71. The course has undergone some modifications throughout its history, currently measuring 6,340 yards (5,764 meters), with a par of 70 and SSS of 70.
The most important recent work for the future of the club has been the expansion of 9 holes designed and built under the direction of the club's honorary partner, champion and well-known course architect Seve Ballesteros. So swing away and join the prestigious list of former Carus Cup champions!
---
Interferry Golf Tournament
'The Carus Cup' London Edition 2019
---
London Edition. This year's Carus Cup will be played at the Royal Blackheath Golf Club, a friendly private members club with a proud history stretching back over 400 years.
The course is a challenging par 71, with particularly strong opening and closing holes. Excellent fairways, true and fast greens together with well positioned bunkers guarantee an enjoyable test for golfers of all abilities.
The classic, natural 18 hole parkland course boasts excellent fairways, subtle and true greens together with strategic bunkering that enhances the original James Braid design. It is a true challenge for the experienced and social golfer alike and the magnificent 17th century clubhouse – with stunning views across the course – is the perfect place to relax after a game.
Situated in a tranquil corner of South East London, Royal Blackheath is just 9 miles from the City of London and is situated near historic Greenwich – home of the National Maritime Museum, Royal Observatory and the Cutty Sark.
Join us, take your best iron shot, and join the prestigious list of Carus Cup winners!
---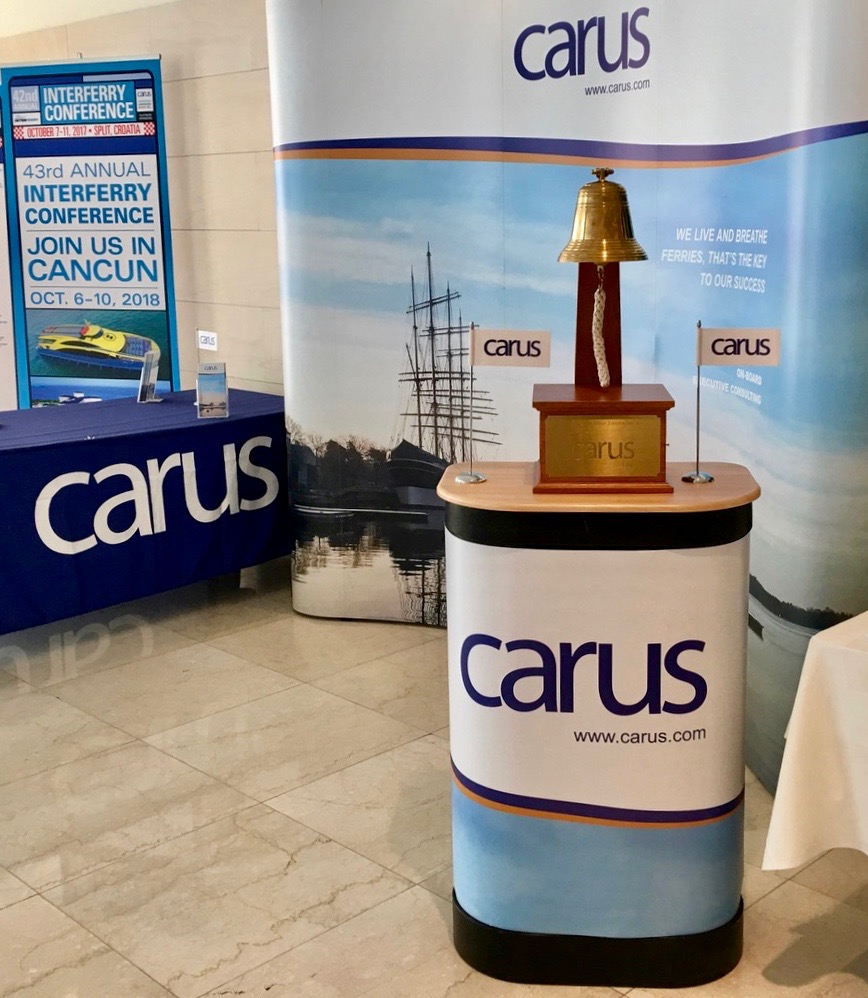 Mike Corrigan -CEO of Interferry, Jonas Blomsterlund -Director of Accounts of Carus, and Anders Rundberg -CEO of Carus, in the delivery of the Carus Cup trophy during the welcome cocktail of the 43rd annual Interferry Conference.
And The Winners Are: 
Mika Desloges -Captain, Greg Bombard, Chiel de Leeuw, Frank Robertsen
'The Carus Cup' 
Previous Editions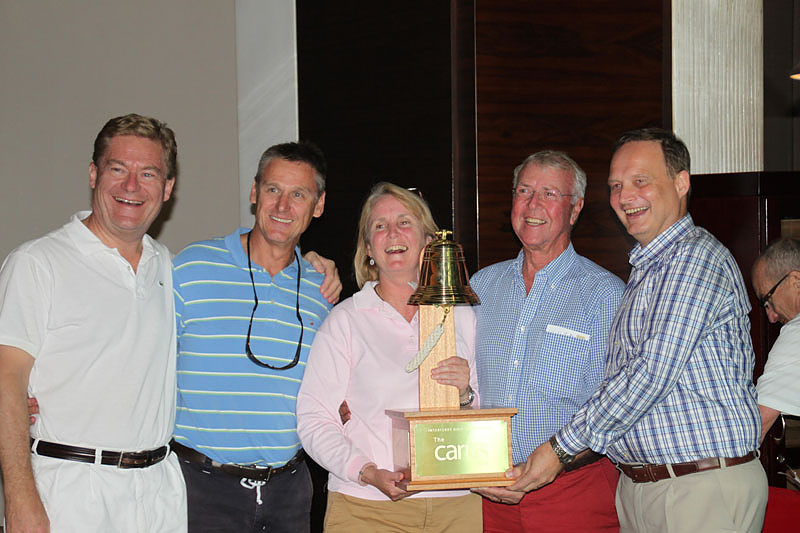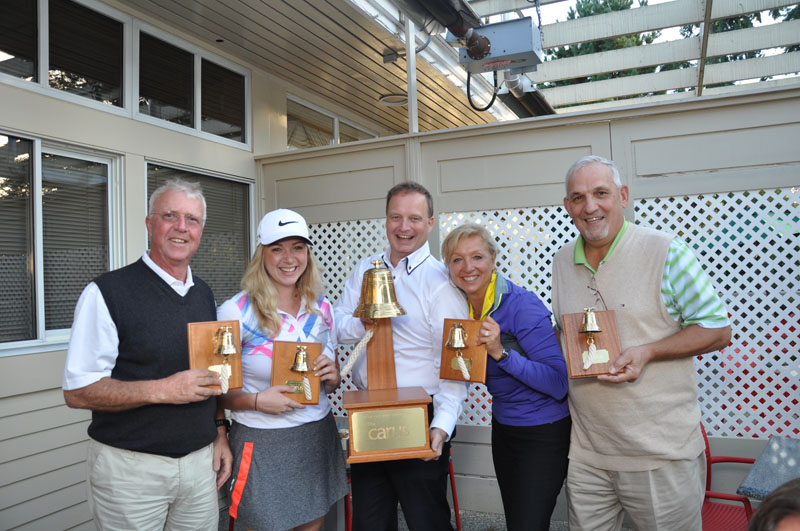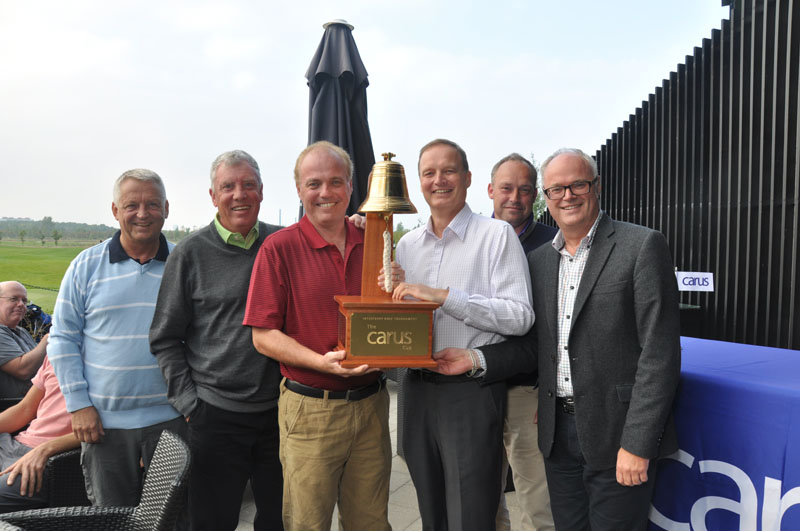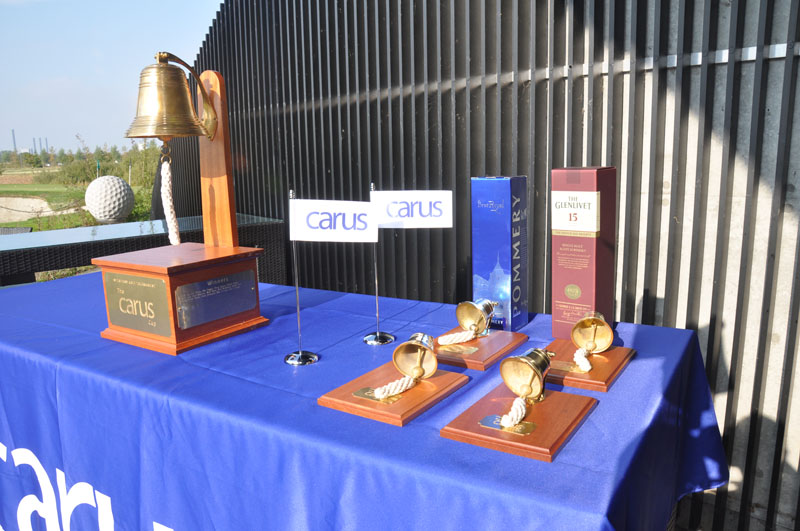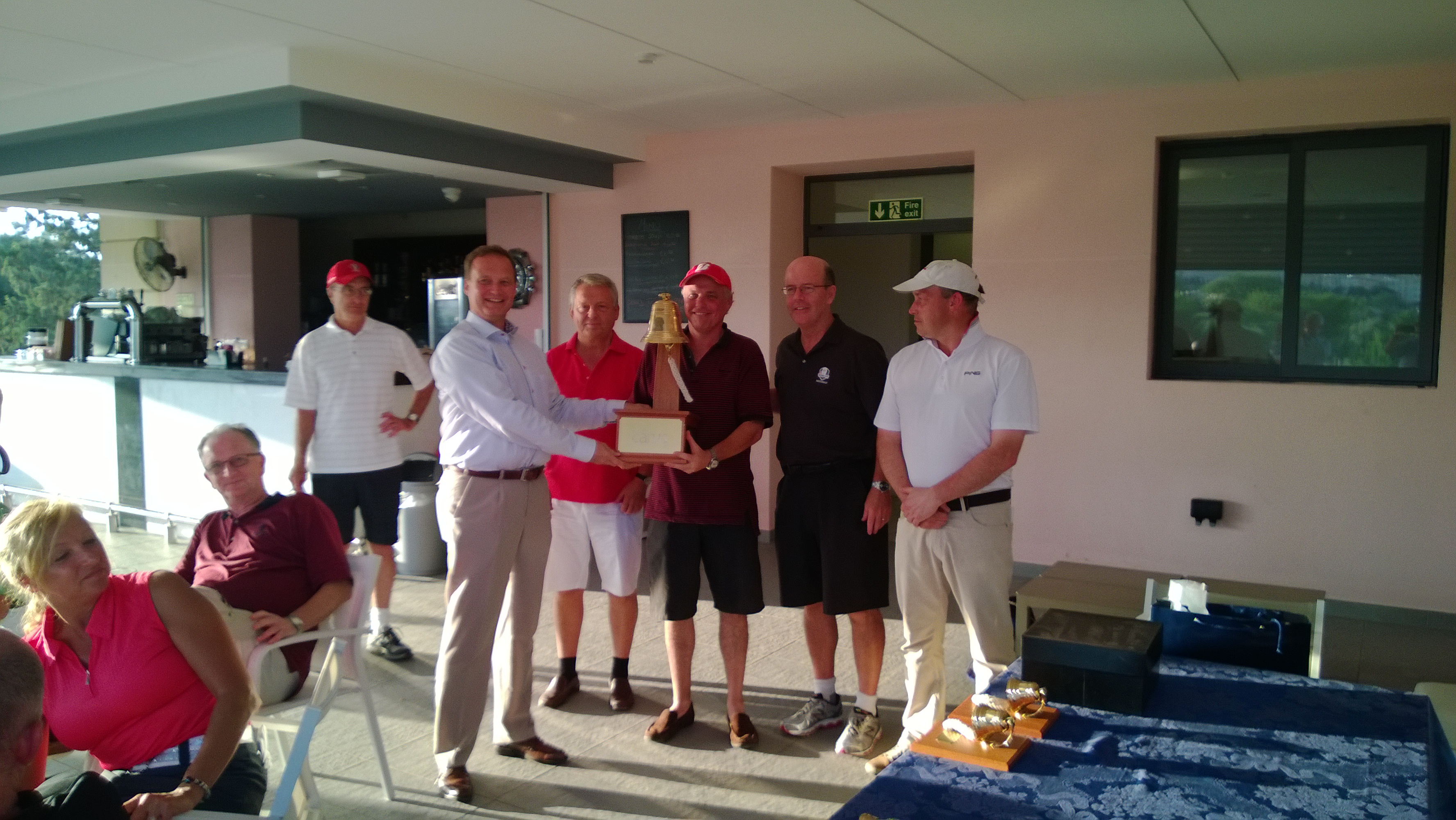 Anders Rundberg CEO of Carus, delivering the trophy to the different yearly winners of The Carus Cup at the annual Interferry Conference.
---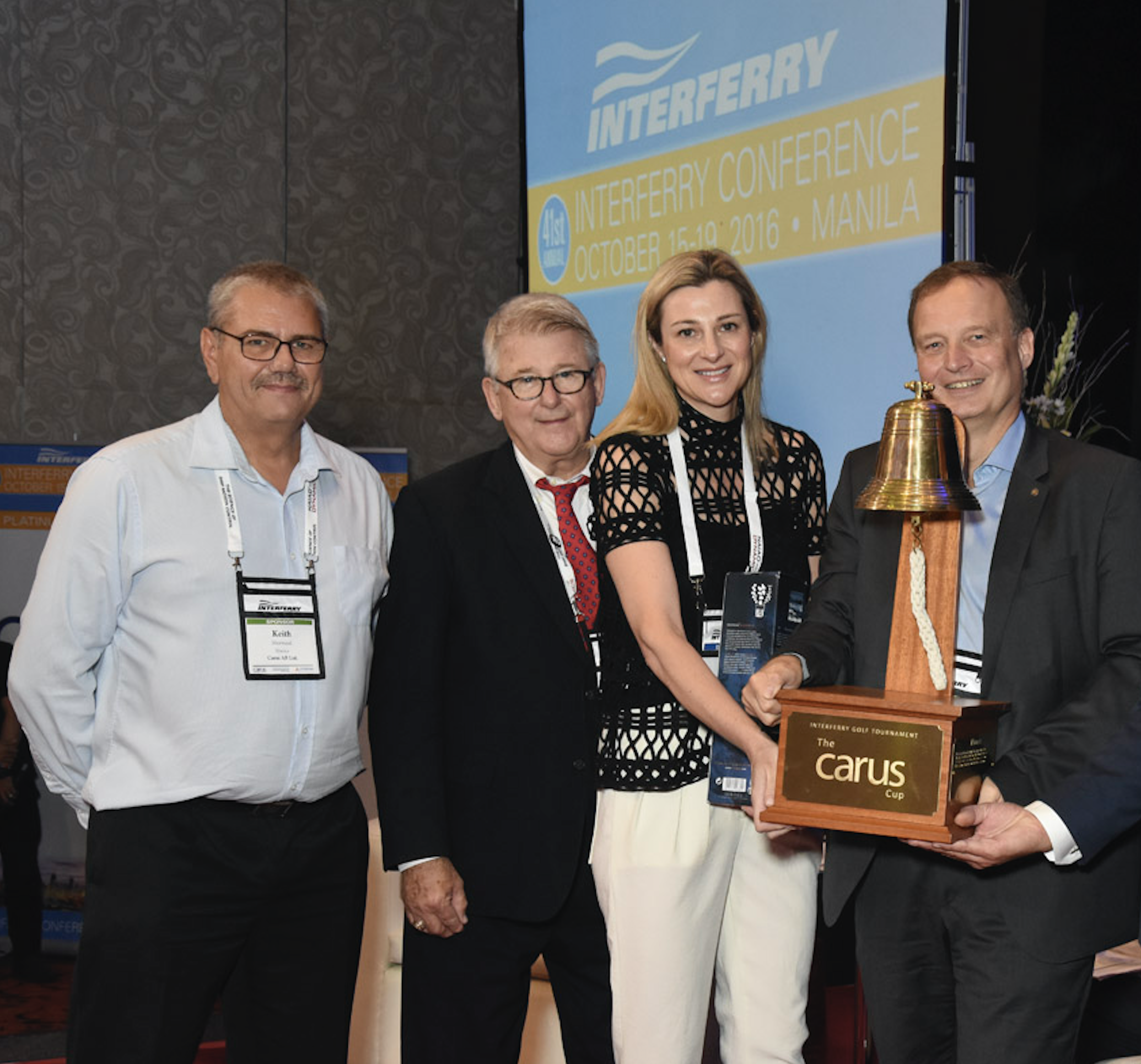 ---