Interferry Golf Tournament
'The Carus Cup' Seattle Edition 2022
Interferry Golf Tournament
'The Carus Cup' Santander Edition 2021
---
This year's Carus Cup will be played at The Golf Club at Newcastle on the China Creek course.
Capping 350 expansive, hilltop acres, The Golf Club at Newcastle is the premier Pacific Northwest golf course and event destination.
Featuring 36 holes of championship golf, framed by stunning, panoramic views of Lake Washington, Mt. Rainier, the Olympic and Cascade Mountains, and the Seattle skyline, no venue offers a more picturesque Pacific Northwest view.
The China Creek course combines mesmerizing views with layouts that provide challenge and variety for golfers of all abilities. The site's gently rolling terrain throughout the 6,632-yard course encompasses five par 3's, nine par 4's, and four par 5's with many natural preserved areas to add to the drama and excitement. Golfers will encounter undulations on several fairways and can anticipate well-placed bunkers throughout the course.
So swing away and join the prestigious list of former Carus Cup champions!
LOCATION
The Golf Club at Newcastle
DATE/TIME:
Sunday, October 2, 2022
Leave: 8:30am
Tee time: 9:30am
Return: ~4:30pm
---
Interferry Golf Tournament
'The Carus Cup' Santander Edition 2021
---
Santander Edition. This year's Carus Cup will be played at the Real Golf de Pedreña Golf Club. This beautiful course with stunning views was designed by Mr. Harry S. Colt of Messrs. Colt, Alison & Morrison Ltd., and built by the house Frenks Harrys Bros, Ltd.
The topographical nature of the terrain allowed the English experts to develop a masterpiece of golf courses, classifying Real Golf de Pedreña as one of the best courses in Europe, and one of the most modern to the last detail. The original course consisted of 18 holes, with a total distance of 5,900 yards (5,272 meters) with a par 67 and the "Standard Scratch Score" of 71. The course has undergone some modifications throughout its history, currently measuring 6,340 yards (5,764 meters), with a par of 70 and SSS of 70.
The most important recent work for the future of the club has been the expansion of 9 holes designed and built under the direction of the club's honorary partner, champion and well-known course architect Seve Ballesteros. So swing away and join the prestigious list of former Carus Cup champions!
---
Jose Rodriguez and John Bertell from Carus, in the delivery of the Carus Cup trophy during 45th Annual Interferry Conference.
And The Winners Are: 
Antti Myllykangas - Captain, Bjorn Svendsen, Liisa Heinimaa, Jyrki Heinimaa
'The Carus Cup' 
Previous Editions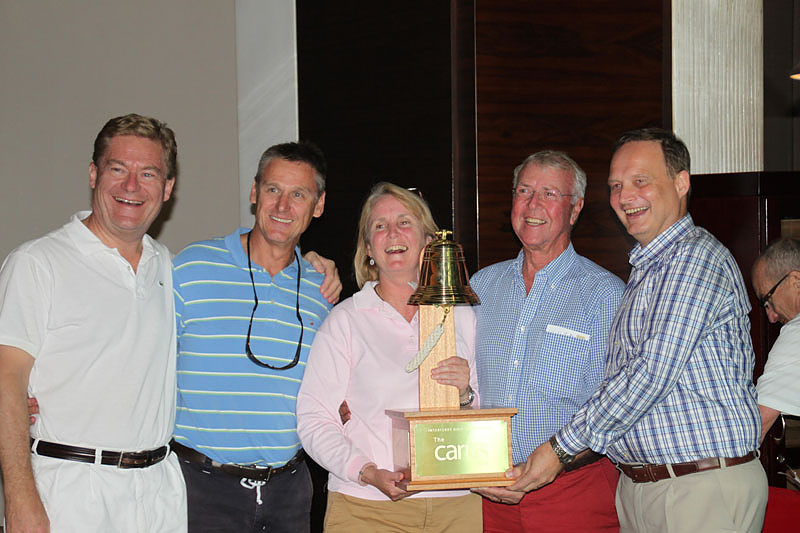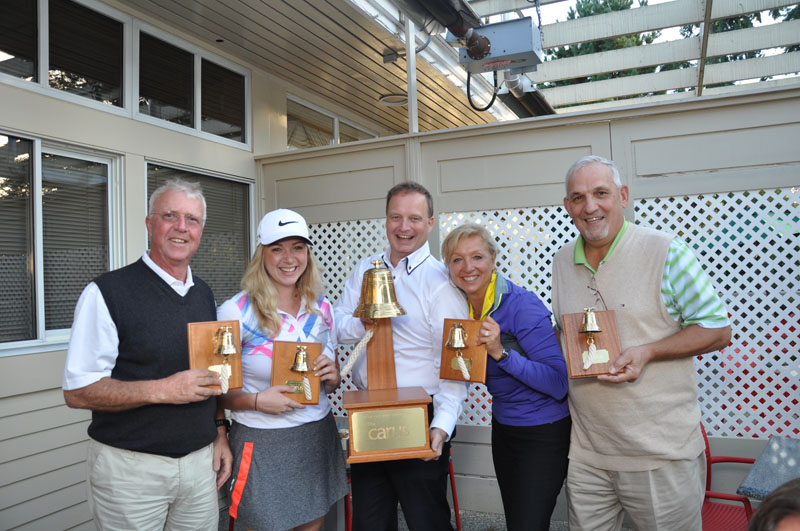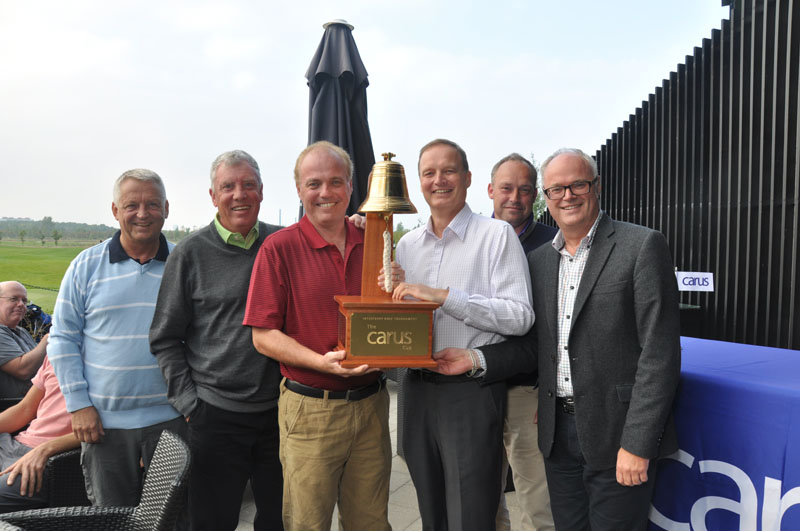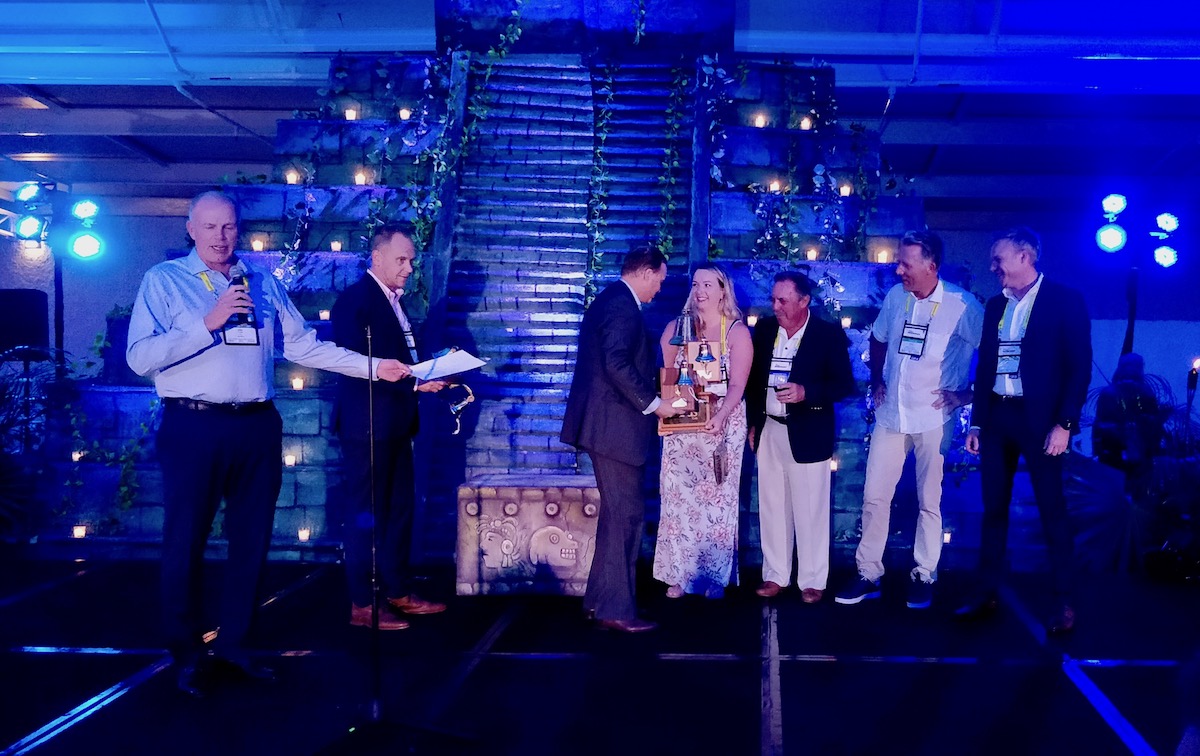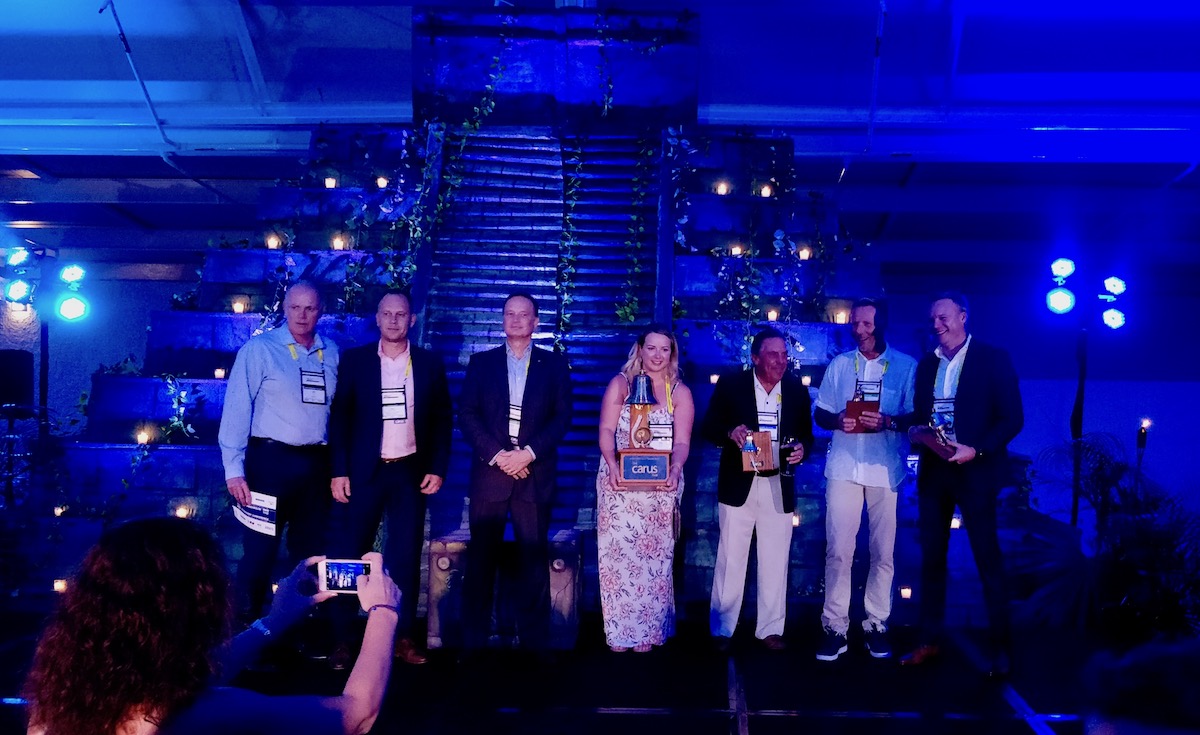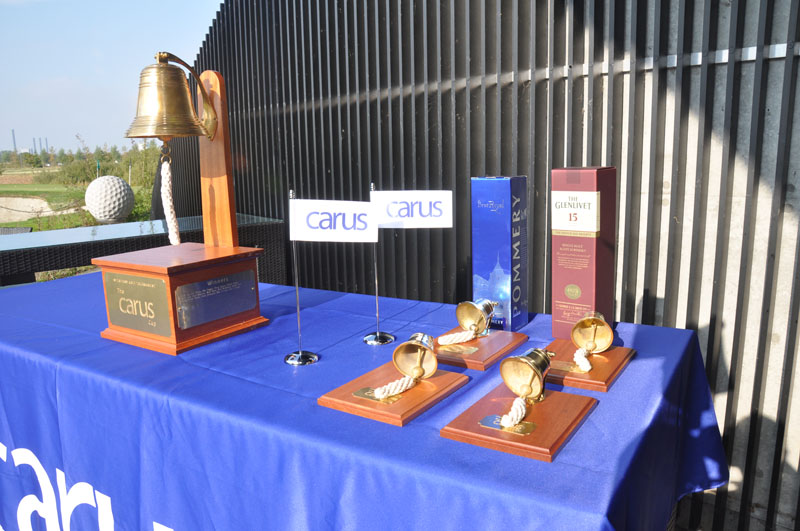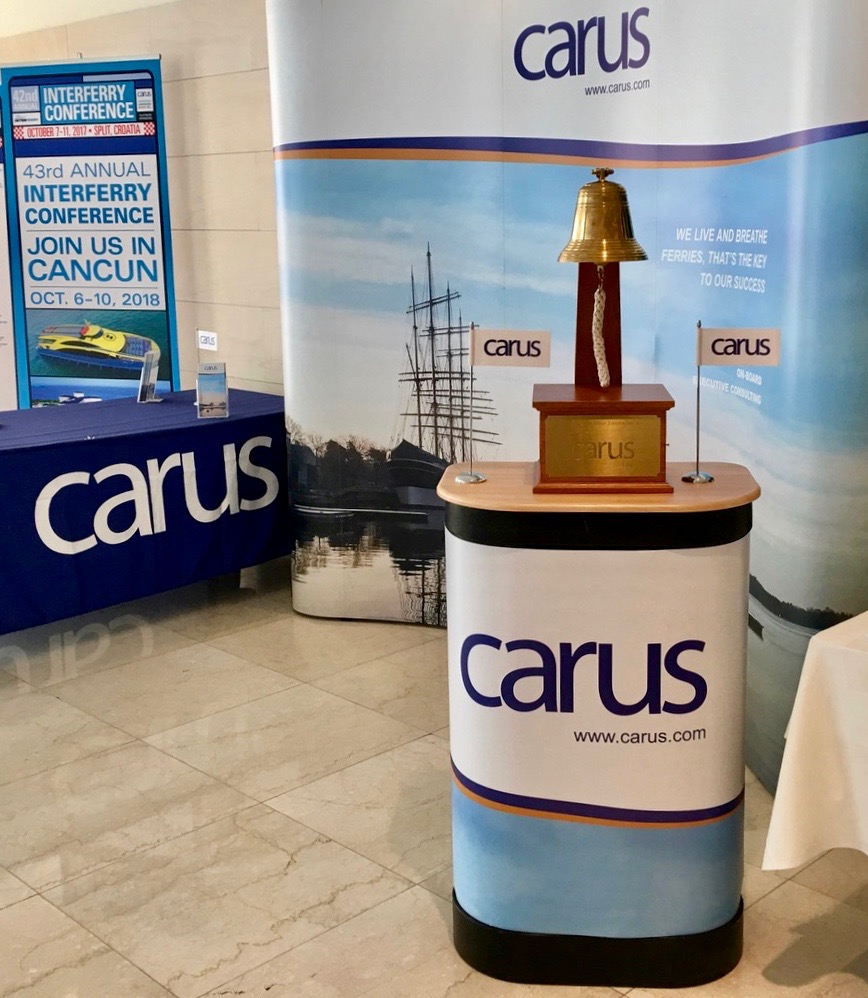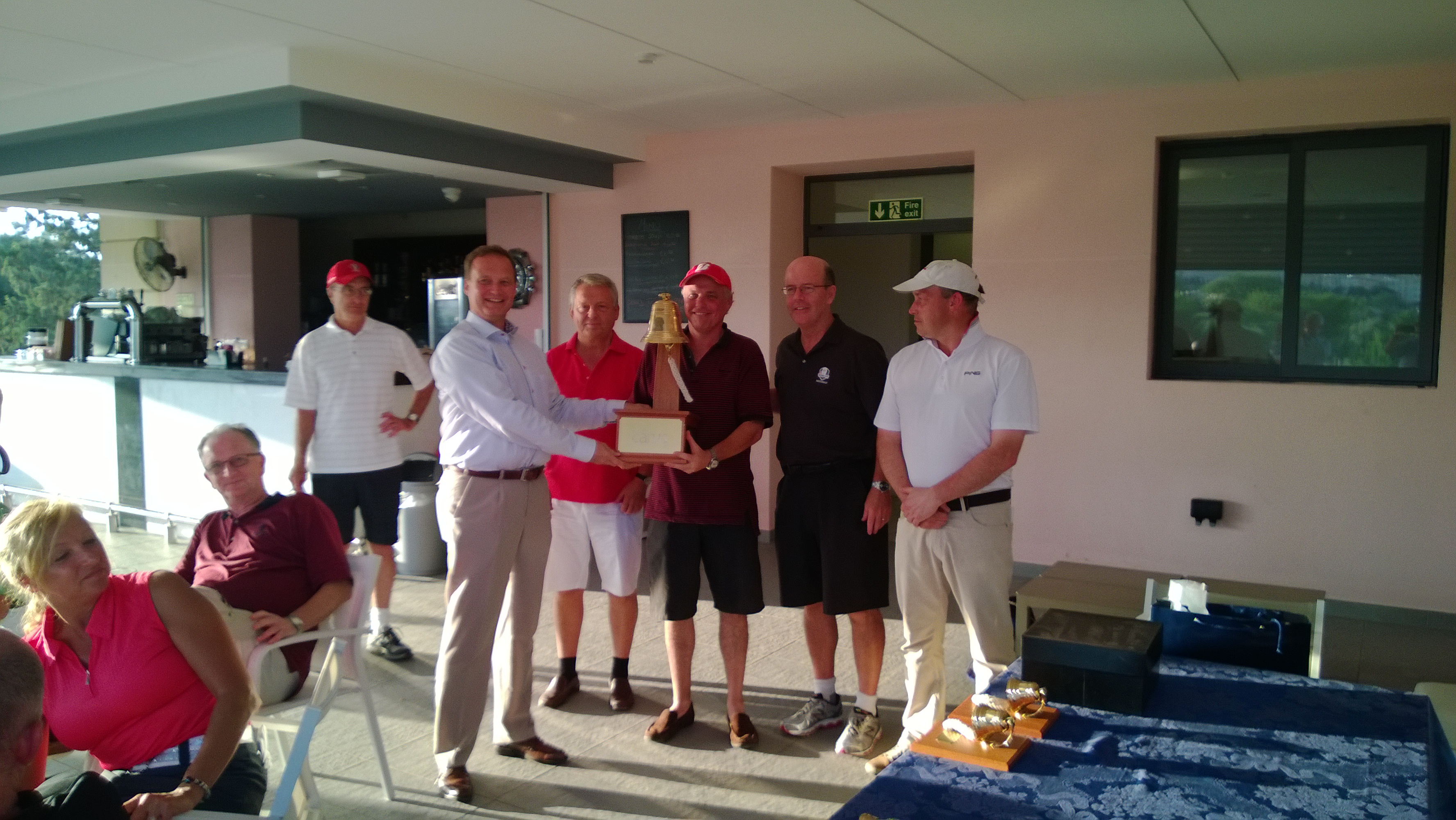 Anders Rundberg CEO of Carus, delivering the trophy to the different yearly winners of The Carus Cup at the annual Interferry Conference.
---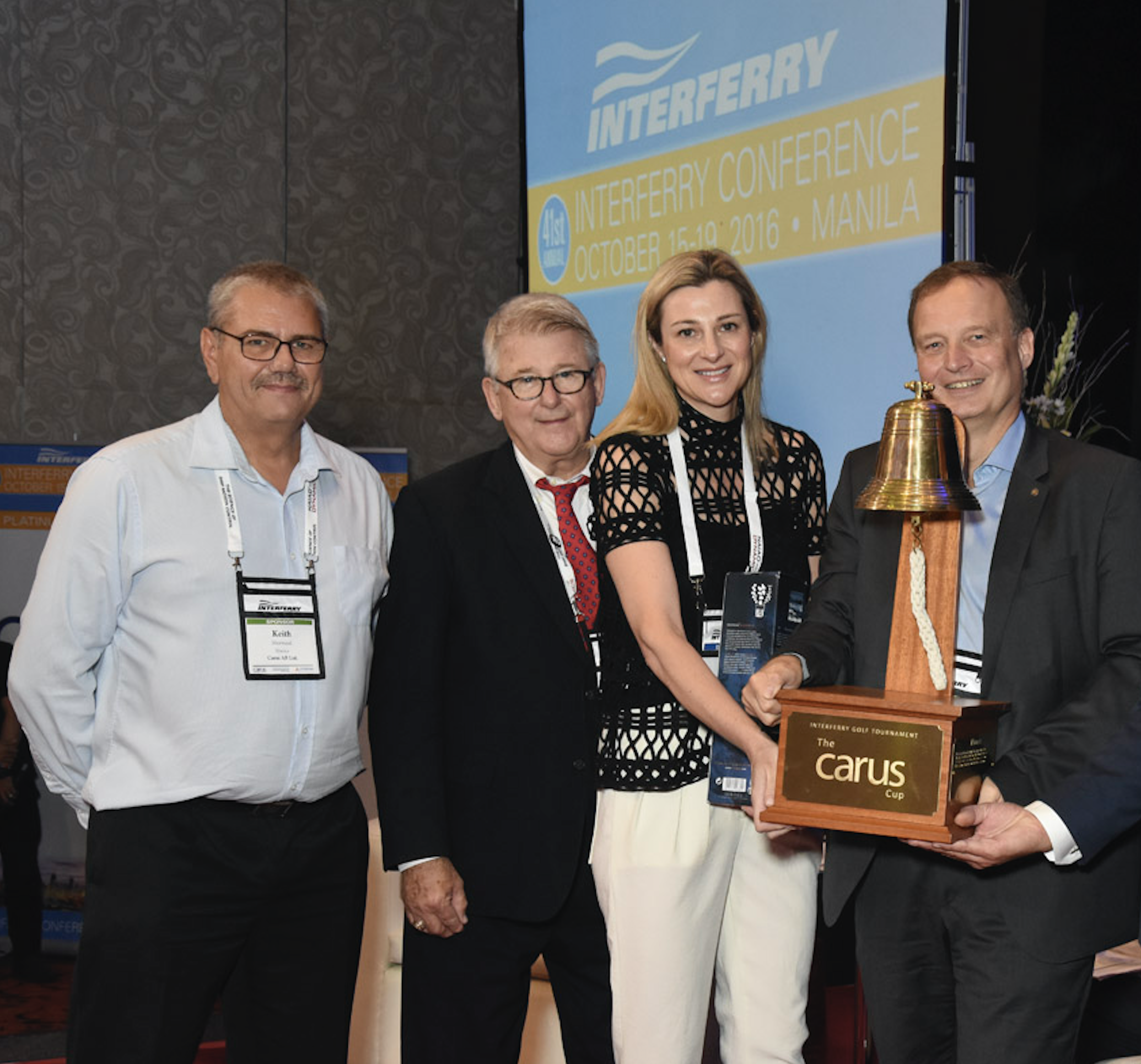 ---