---
Our Vision
Carus provides vocational, responsive service and expertise to enable our customers and partners to grow and succeed in our industry. Meet our Corporate Vision and Mission
---
---
Our Vision
Carus provides vocational, responsive service and expertise to enable our customers and partners to grow and succeed in our industry.
Our Mission
Our mission is to establish and develop actions and policies based on excellence, service, efficiency and innovation. Through continuous analysis we strive to be efficient and innovative when dealing with our customers and staff, and responsibly apply our expertise to ensure the ongoing strategic development of the transportation sector.
Our Goals
To increase the value of Carus to both our customers and our investors through constant improvement in customer satisfaction, professional development and personal growth of our staff, and commitment to society, in a comprehensive and indispensable framework of respect for social and ethical values.
Our Values
Supported by the following:
> The right people with the best industry expertise and technological experience;
> Excellence in services and management;
> Establishment of long-term relationships with our customers, staff, and partners.
---
Our History
The history of Carus is also that of its founder and his collaborators, who have made it possible that, after 20 years of history, Carus is currently the world leader in its segment.
---
---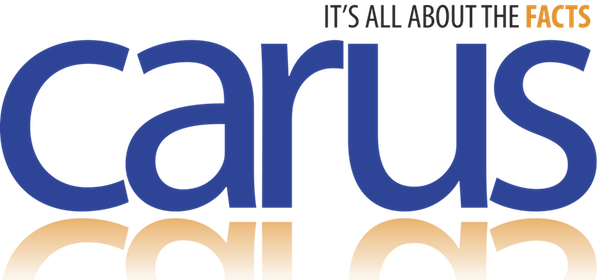 ---
DECEMBER 1998

Carus was founded in late 1998 by Anders Rundberg, who developed a new standard system for booking and check-in for the cruise and ferry industry

DECEMBER 1999

The system went live with its first customer

NOVEMBER 2001

The company is acquired by Anite Group plc, listed on the London Stock exchange.

FEBRUARY 2008

Carus was reacquired from Anite in a management buyout and continues to trade under its original name. Carus has since become one of the leading suppliers of standard systems for booking and automated departure control in the global ferry business.

AUGUST 2015

Carus shows strong growth and acquires two companies: Quintek Systems in England and MNC Marine in Finland.

FEBRUARY 2018

The Carus and Winpos Group have merged to become the major supplier of traveller focused IT solutions for the international cruise & ferry industry providing solutions for Reservations, Check-in, Boarding and Point of Sale.
Meet our Team
---
All Carus projects are supported by a range of professional services delivered by staff with a wealth of experience in the industry. These include consultants, project managers, implementers and trainers, all of whom have years of hands on experience in the transportation world.
---
Worldwide, we serve over 33 million passengers, 5 million vehicles and over a million cargo units annually.