from Carus
---
The Carus Reservation system CarRes provides passenger shipping operators with advanced and innovative reservation and departure control solutions, for enhanced booking and check-in processes. Our proven and reliable solution is an off the shelf application designed to support call centre and web sales, as well as port operations. We also provide the software and hardware for automated check-in and boarding processes, routines for CRM and business intelligence, and multiple standard interfaces utilizing web services, SOAP/XML and Unicorn.
---
---
---
CarRes from Carus
Features and Benefits
---
CarRes Booking
Whether it's online, on the phone or in person, making a booking and issuing tickets efficiently, while extracting as much revenue per transaction as possible, is essential for every operator. Carus understands this and provides the right tools and user interface to maximise these goals through each booking channel.
CarRes is a sales tool with revenue management built-in. Support for virtual inventory and dynamic pricing, coupled with intuitive sales displays to promote the complementary disciplines of upsell and diversion, help operators build yield and load factors.
Unlike other systems CarRes is passenger centric, rather than being based on a journey or event. This means that a single booking can contain multiple journeys combined with any number of ancillary services such as hotel stays, theatre tickets or other third party events, providing your customers with freedom to 'do their own thing' within their booking.
Guest experience features in CarRes enable targeted upselling to customers, through relevant and personalised promotions during the booking process. Welcome and teaser emails prior to their trip and follow-up questionnaires when they return home also keep customers engaged and loyal. Customer loyalty can be further enhanced through a free or paid for frequent traveller programme, that supports points earning and redemption.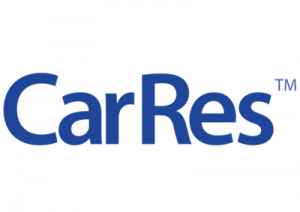 ---
For passengers to become loyal customers
you need to give them the best possible experience.
This starts way before they set foot on board a vessel.