Press Release
Media Information
August 2023
Dream Ferry in Honduras selected Carus
---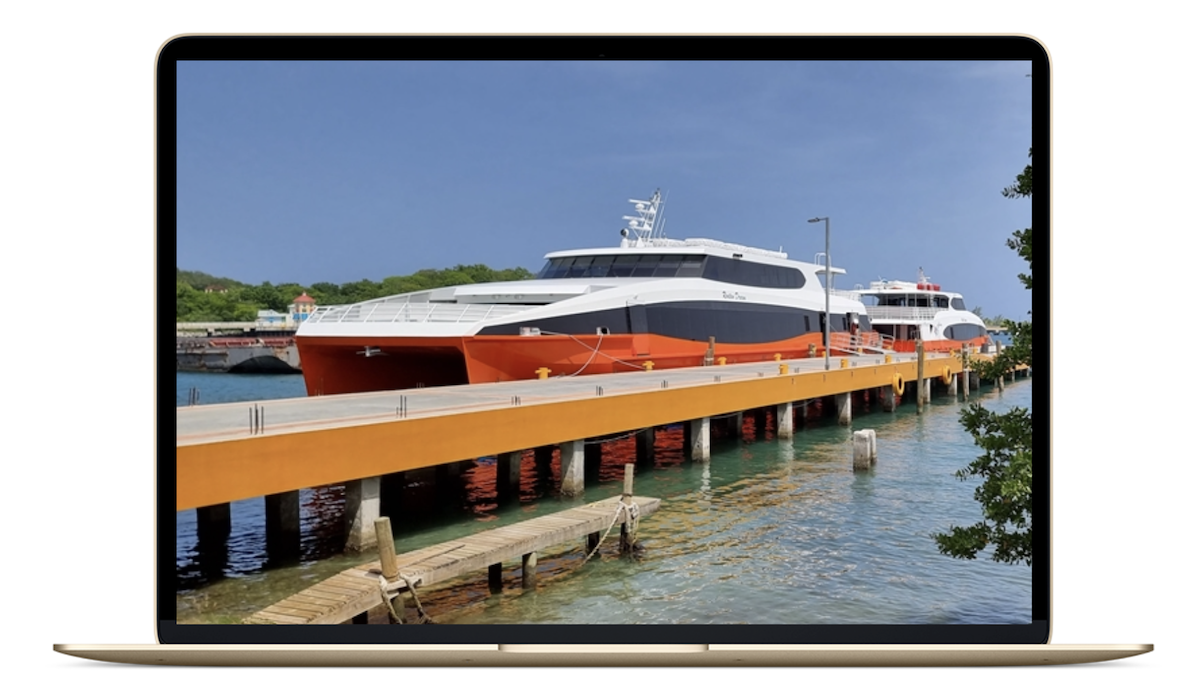 ---
Carus and Dream Ferry in Honduras
---
---
August, 2023
In the beautiful Caribbean Sea, under an intense blue sky and with the fresh sea breeze, "Dream Ferry" (Island Ferry S.A.) transports passengers between the two islands of Utila and Roatan, to La Ceiba on the Honduran mainland.
Dream Ferry has selected Carus to enhance and upgrade the digital experience for their passengers, providing the reservations system for their web site and ticket offices, as well as ticket validation on handheld devices.
"We selected Carus as our partner for reservations and ticketing since we could see that they understand the global ferry industry and the special requirements we encounter in our business on small islands and in Latin America", said Cameron McNab, General Manager of Dream Ferry.
Carus will provide the reservation and ticketing solution for Dream Ferry to cover their regular passenger services, chartered trips as well as their parcel freight services.
John Bertell, Director of Sales at Carus said: "We are very excited and honored to be selected by the family operation of the ferries on the islands in Honduras. Our team is already busy setting up and planning the solution and will be working closely with the professional team at Dream Ferry."
About Island Ferry, S.A.
Island Ferry S.A., which operates under the commercial name "Dream Ferry", is based in Mount Pleasant on Roatan, which is one of the Bay Islands in Honduras. They operate two fast ferries, Utila Dream, which carries 310 passengers and Roatan Dream, which can carry 524 passengers.
The ferry operation is part of a family-owned business that was founded in the fishing industry and is also involved in the fuel industry and vessel bunkering operations.
About Carus
Carus is your primary partner for IT in the ferry industry. We design, build and support solutions fundamental to the operation and sales of passenger and freight vessel businesses around the world.
Our systems meet the broad range of operations, distribution, pricing and service that is demanded by operators and their customers around the world.
Our objective is to digitally support as many of the traveler/operator touch points as possible, in order to provide a seamless experience for the traveler throughout the 360 degrees of their journey.
For more information please contact:
Anders Rundberg, CEO of CARUS
Email: anders.rundberg@carus.com
Web: www.carus.com
John Bertell, Sales Director of CARUS
Email: john.bertell@carus.com
Web: www.carus.com